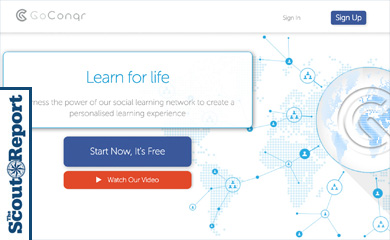 Perhaps you're looking for tools to help you study and prepare for exams? GoConqr (formerly known as Exam Time) is a learning and networking tool for students and educators. GoConqr allows users to make flashcards, mindmaps, quizzes, notes, and slides to review concepts. Users can then choose to keep these resources private for their own use (or for their class's use), or opt to share these resources to the larger GoConqr community.
By sharing resources, other CoConqr users can search and use these resources for their own purposes. GoConqr is designed to help users prepare for standardized tests (such as the SAT, ACT, and GRE) or to study subject-specific facts and content. This web-based tool is also available as a free application for iOS and android devices. [MMB]
This review originally published in The Internet Scout.