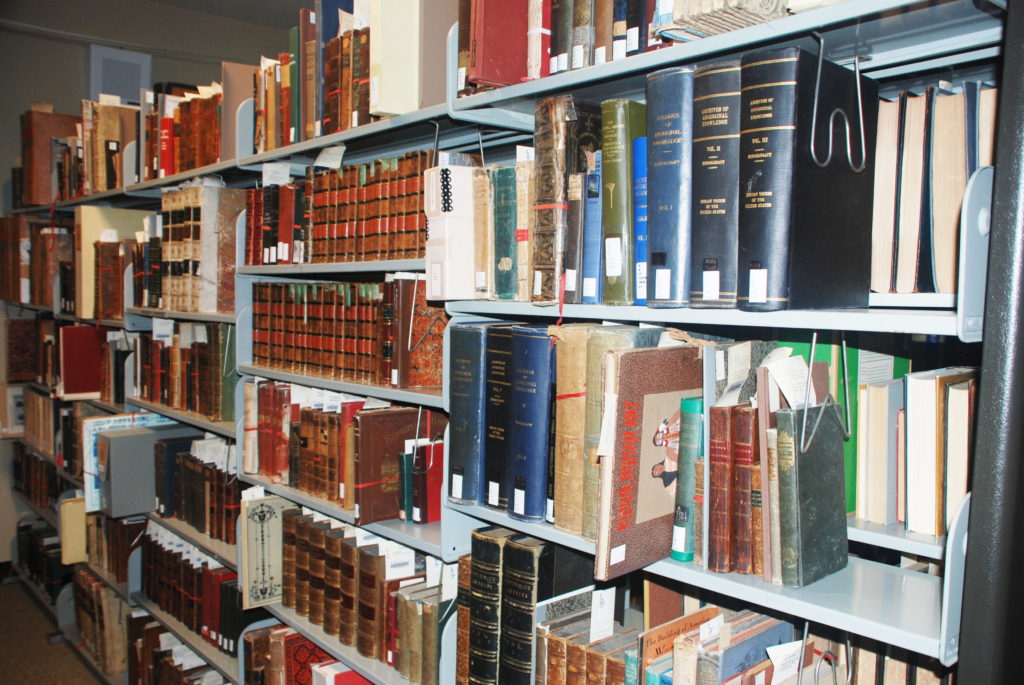 First of all, settle down – the X Special Collection is NOT pornography. It's what Milne
calls its collection of (mainly) rare books, some dating back to the 16th century. It's had several addresses in Milne over the years, and last month it was moved to what we hope will be its "forever home" on the upper level.
Until this past summer, that space housed a little-used collection of census materials plus a couple of tables with chairs. Students who liked to study there should have no trouble finding another quiet spot on the upper level.
Items in the X Special Collection are cataloged, which means you can find them in Milne's catalog, GLOCAT. Because they are part of a special collection, they can only be retrieved by a staff member during weekdays and used in the library. The best way to request X materials is to come to the Collection Management office (Milne 108) Monday through Friday, 8 am to 4 pm, or via Ask Us.
Find out more about all of Milne's Special Collections, and start exploring!